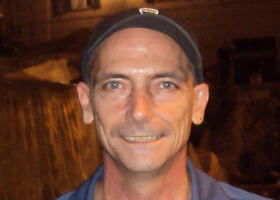 Alex Pennycook
I was raised and educated in Edinburgh, Scotland I started in the pipe coating industry in 1981 in the BPCL coating facilities in Leith.
Starting as a labourer and working my way up through every aspect of the coating industry. I gained invaluable experience and knowledge of various applications including maintenance of process equipment and management.
I subsequently became involved in both internal and external coating plant installations, commissioning and training of operatives and maintenance schedules worldwide, in total around 35 years in application and process systems engineering.
Being involved in more than 30 coating plant installations globally and in excess of 40 plants in total, offering assistance from internal coating of 4" pipe to internal/ external coating applications up to 144".
In 2012 I decided to form my own company in the Netherlands and become independent. I offer a global service from advice over surface preparation, coating applications problems, to tailor made process systems, for existing/ new facilities or for partial plant upgrades.
Having recently achieved NACE level 2 certification I am also able to offer inspection services and quality control equipment
Please feel free to contact me if you require assistance, all enquiries are treated with equal importance and of course confidentiality.